Who we are
The Best CBSE School for your Child
The kinder garten class in PVBM highly vibrant. The curriculum is knit around cognitive development, fine motor, cross motor skills, socialization, logical thinking and creative play and expression.
Join this class
Testimonials
What parents Say about our School
"Though Students miss the school but the way things have been handled by the school, it's commendable. Thanks for the efforts and looking forward to keep going the same way mam. Thank you very much for such an interactive online sessions."
MR. YOGESWARAN
Parent of Anjana III D
"We all know it's not possible for children to attend the classes at this time which could result in loss of their studies. But i am really happy by the steps taken by your school to continue providing online classes so that even in this time children can still learn new things and their time is not completely wasted. Even my son is taking lot of interest in assignments given by you and putting a lot of efforts to complete it. So thank you for the efforts taken by you in encouraging children to learn new things even while staying at home and taking measures for their bright future."
MR. Sateesh Babu
Parent of Dhanavanth sai - VIII B
"I would like to thank the entire school faculty for putting in so much effort for us during these hard times. The school has been off but our children learning hasn't, all thanks to the teachers and special thanks to the Principal madam"
Mr. Arun Balaji
Parent of A. Jaswanth kanna - Std V D
Unique Programmes
Chrysalis, British Council, Money Smart, Heymath.
House system
Clubs at School / HOUSE SYSTEM – Ahimsa , Sathya, Dharma, Karuna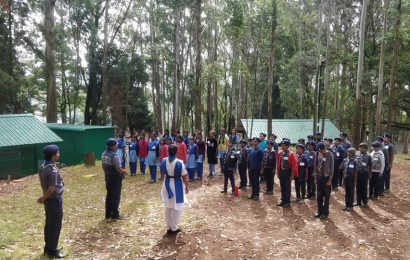 Scouts and Guides
Scouts and Guides / Cubs and Bulbuls (PVM & PVBM)
Saathi
SAATHI (PVM & PVBM) Student Safety and Support Council.
We have an excellent teacher to child ratio at our School to ensure that each child receives the attention he or she needs.
Our core value
Equipping them to face the challenges of life and celebrate diversity by exhibiting leadership, collaboration, critical and creative thinking, along with compassion and mutual respect.
Integrity
Childrens love this class room as it has many toys and educational games.
Compassion
Children love this class room as it has many toys and educational games.
Respect
Concept of the activity room is about Learning, through play.​
Righteousness
By creating a safe, consistent and welcoming environment.